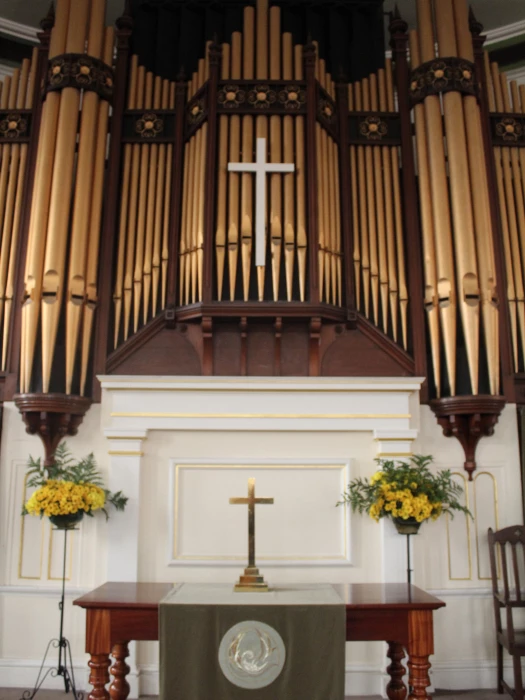 The Responsibility for Safeguarding at Circuit and Church level
At local church/circuit level The Superintendent Minister and the Circuit Safeguarding Officer shall provide support and oversight for local churches and ministers in implementing safeguarding as stated above and ensure that activities with children and adults, both within the circuit and local churches, are provided according to good practice and safeguarding procedures.
Local churches and circuits may wish to join together to implement the policy and procedures, but it is important to remember that legal responsibility will continue to rest with the members of the Church Council. It should be noted that people working in isolated situations can be vulnerable and care should be taken to implement the policy in full.
It is recommended that the local church or circuit safeguarding officer be a member of the Church Council and Circuit Meeting or have the right to attend at least annually to report on implementation of the safeguarding policy. They should also have the right to attend the circuit staff meeting to discuss urgent confidential concerns and report to the circuit superintendent.
Safeguarding Policies
All churches and circuits are required to review their Safeguarding Policy annually.
Please check the Connexion link below to ensure your policy is as up to date as possible.
Church Safeguarding Policy – revised July 2020
Circuit Safeguarding Policy – revised July 2020
Safeguarding Policies and Procedures
Safeguarding Policies and Guidance
Safeguarding Policy, procedure and Guidance for the Methodist Church in Britain- July 2020
DBS checks (as part of Safe recruitment)
Safeguarding Risk Assessment Policy and Procedure
Domestic Abuse / Violence
Local Ecumenical Partnerships
Code of Safer Working Practice with Children and Young People
Model Key Points for External User Groups of Premises
Forms
Confidential Safeguarding Declarations for Office Holders:
Safeguarding self-declaration for office holders with substantial contact with vulnerable groups
Safeguarding self-declaration for office holders without substantial contact with vulnerable groups
Declaration on renewal of criminal records check for those working with vulnerable groups

Volunteer with Vulnerable Groups – Form A
Form A Part 1: Registration Form with privacy notice
Form A Part 2: Volunteer agreement with role outline

Key Holder Declaration – Form D
Safeguarding DBS Verifier Privacy Notice
Additional information and guidance may also support your safeguarding needs
Responding well to safeguarding incidents: https://www.methodist.org.uk/safeguarding/policies-procedure-and-information/policies-and-guidance/
p44 Guidance on reporting series incidents to the Charity Commission
p44 Guidance on how to report a serious incident in your charity
p48 Methodist church Risk Assessment Policy and procedures
p92 Bullying – Positive Working Together: The Methodist Church
p92 Bullying – Positive Working Together: A Short Guide
p98 Methodist Whistleblowing Policy
p103 Social media guidelines
p104 Search engine watch for a list of other child-friendly search engines
p105 Social media Guidelines for Children and Youth Workers
p107 Health and Safety Policy of the Methodist Church
p107 Health and Safety regulation – a short guide
p107 Methodist Insurance advice on health and safety
Sexual Harassment – Good Practice guidelines for churches
Noticeboard Information – Safeguarding Posters
All churches and circuits have been sent one copy of each of the two posters for display on their noticeboards.
Use of the Posters
The use of the posters is recommended, but not obligatory, as the easiest way to present the information in a format which is identifiable across locations in the Connexion. The design has taken into consideration the needs of those with visual impairment and dyslexia. Where space allows, churches and circuits may wish to use the larger version available online. There are two posters to ensure that information is clear and legible at a distance. Churches and circuits can opt to display solely their safeguarding policy. If these or a similar, locally designed posters are used, they should identify where the local policy can be accessed.
Type of Poster
You have been supplied with either the Methodist Church version of the posters or an alternative version if your church is an LEP and you follow the Methodist Church Safeguarding Policy. The LEP version contains the policy commitments but does not use the Methodist Church logo. It confirms that the Methodist Church safeguarding policy is followed.
Additional Copies in A3 and A4
It will be possible to print off additional copies from the website in both A3 and A4 versions:
How to Add Information to the Posters
It is perfectly acceptable to add contacts in handwriting. Some may prefer to type the details on sticky address labels and add them to the posters that way. The online versions allow for typewritten details to be added.
Local Safeguarding Officer Contact Details
There are spaces to add the details of local safeguarding officers. The minimum that should be included in this box is the District Safeguarding Officer's contact details but other details for church or circuit safeguarding officers may be added, depending on practice in your district. There is no expectation that local safeguarding officers will add personal contact details and office numbers may be used.
Local Authority
There is a wide variety of local authority provision in terms of safeguarding contacts for reporting. Therefore, the title of this box is generic but may be used for contact details for a MASH (Multi-Agency Safeguarding Hub), Children & Adult Services, LADO or other local authority services available locally.
Sheffield:
Local Police 101
Safeguarding Children's Hub 0114 273 4855
Adult Social Care 0114 273 4903
LADO 07814 382 424
Doncaster:
Local Police 101
Children's Services 01302 737777
Adult Social Care 01302 737063
Out of hours: 01302 796000
LADO 01302 737748 or 737332
Rotherham:
Local Police 101
Safeguarding Children MASH 01709 336080
Adult Social Care 01709 822330
LADO 01709 336080
Barnsley:
Local Police 101
Safeguarding Children's Hub 01226 772423
Out of hours: 01226 787789
Adult Social Care 01226 773300
LADO 01226 772341
Derbyshire:
Local Police 101
Children & Adults Social Care 01629 533 190
LADO 01629 533 190
Nottinghamshire:
Local Police 101
Children & Adult Social Care 0300 500 8080
Out of hours 0300 456 4546
LADO 0115 977 3921
Local Helplines
Completion of this box is optional but allows for the church or circuit to highlight local provision where it exists.
Location of Local Safeguarding Policy
If you are using the posters, there is no longer a requirement to pin the church or circuit policy to the noticeboard. You can note where a physical copy of the policy can be accessed nearby (e.g. in a folder) or provide a website address where it can be viewed. Some people have suggested they may also add a QR code (the square of black marks often used on commercial products/train tickets), but this is not a requirement.