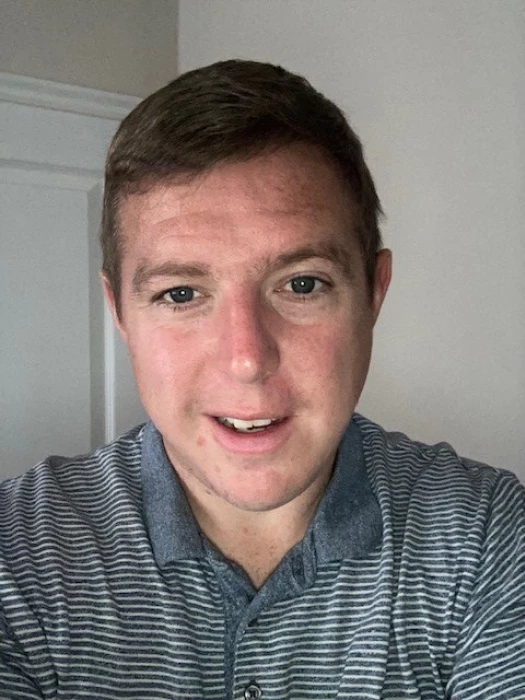 Hello everyone, my name is Jonathan and I am the Community Pioneer in the Derbyshire North and East Circuit. It has been a great honour to begin working on our New Places for New People project. As I write to you, we are about 5 months into the role, very much in the early stages of what we are hoping will be the start of long-term mission within these communities. While we have not seen a worshipping community form yet, we have very much seen the signs of God at work. We have seen doors fling wide open and have been introduced to people exploring faith and to people who wish to make a difference in their community.

The real privilege of starting this role has been working with so many different people in achieving what we have so far. From people within the circuit and district, to people within the community with no Church connections. We have begun building relationships and working together to make a difference in the communities we are serving.
What is our New Places for New People project? And what is my role?

Within the Derbyshire North and East Circuit, we have identified two communities, Barrow Hill and the Rother Ward area. These places have a high level of need and within Barrow Hill, there are no worshipping congregations of any denomination within the community. Our mission is twofold. While looking to meet some of the need in these areas, we will also look to develop new Christian, worshipping communities for new people, people who have no faith or are beginning to explore faith, and in new places, not necessarily the local Church but maybe the local park or community hall. We have no set guidelines for what this will look like, but our aim is to follow where the Holy Spirit leads us and to listen to the people we connect with. This is very exciting but also very challenging as we take a step of faith outside the Church walls.

My role as community pioneer is to first listen to God and to the people who live in these communities, to their stories, what their needs are. It is then to work with others in discerning where God is already at work, where the opportunities are, and joining in. Then together, with the community, begin activities, projects and communities with and for the people we meet.
What has happened so far?

It has been a blessing to meet so many wonderful people in the communities of Barrow Hill and Rother Ward. We have met with schools, community groups, local councillors, business owners, church leaders and a wide variety of people who live in these areas. We have done this through delivering food parcels with the local food hub. We have been to the places where people gather, the local toddler group, Gussie's kitchen and local community groups. We have also done this by just being present in the area, walking, smiling and saying hello to people. I personally have done a lot of listening to people's stories and even prayed with a few people in their homes. I have heard what they believe their community needs and also some people's thoughts on faith in God and what 'Church' would look like for them.

We have done assemblies in two schools, one of which has recruited me as a new governor. We have worked alongside local councillors in the Rother Ward area to run a holiday club in the summer holidays. Working with the local community events group in Barrow Hill, we put on a 'picnic in the park' in the summer. This gave us an opportunity to meet lots of people who live in the community and a chance to bring people together, something that the people of Barrow Hill identified as missing in their village.
What is next?

We have been asked by the headteachers of the two schools we have started working with to do some pastoral work with the children identified as needing support. We will soon be visiting once per week to sit with the children, listen, play games and give them much needed attention and care.

From listening to the people within the Rother Ward community, we have identified that there is a need for Children's and youth work. We have been asked by a local councillor to continue with running Holiday Clubs in the school holidays and we are looking at setting up an after-school club in the Methodist Chapel who are next door neighbours to the local junior school.

Through being nosey, I managed to put the community group in Barrow Hill in touch with the council to become tenants of a property in the village, as there are no community spaces in the area. The community group have since asked me if we would be willing to help run a warm space for the people of Barrow Hill this winter in this property. We are just in the initial stages of planning this project as we do not have the keys for the property yet but hopefully, we can start making a difference soon.
Final words . . .

Please keep myself, the team and the circuit in your prayers as we continue to seek God's leading and the empowerment of his Holy Spirit in this pioneering work. It is our prayer that God guides us into beginning to establish new worshipping communities as we seek to love, support and meet the need of people in these places. Thank you and God Bless, Jonathan Hood.