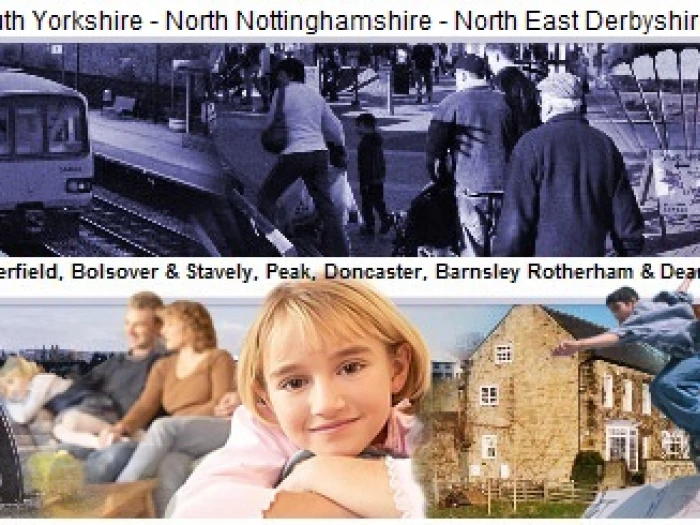 This Week's News
Happy New Year
This is the start of the Methodist Year. We welcome Revd Lisa Quarmby to the Sheffield Circuit as Co-superintendant; Revd Angela Pothecary to the Trinity Circuit and Revd Mark Carrick as probationer in the new Derbyshire North East District. We pray for them allas they start on this new chapter of their lives.
Methodist Conference 2021
The Sheffield District Synod are asked to send seven representatives to the Methodist Conference, three ministers and four lay. Each year we seek nominations for this role. Anyone who is a member of the Methodist Church in the Sheffield District can be nominated and seconded by a member of the District Synod.Because we need to circulate the voting papers prior to Synod, nominations must be returned to the Revd Margaret Mwailu, synod secretary, by Thursday 3 September.
District Safeguarding Officer
Please note that Alison will be on Annual Leave until Sunday 6 September. If you have any urgent questions or concerns that can't wait until she returns, please contact Katy Spencer-Madden – DSO for Yorkshire North and East. Email: mailto:spencer-maddenk@dso.methodist.org.uk(data-mce-h) ; phone: 07596 515 021
Rooms to let
Shirley House is a grand Victorian house with large windows suitable for a variety of uses. The substantial nature of the building provides good sound isolation between rooms enabling them to be occupied simultaneously without disturbance to other users.There are two ground floor rooms available for hire withtoilet facilities anddisabled access to all areas.
Room 1 is a large rectangular room (14m x 5.5m) with a maximum seating capacity of 20 under current restrictions. The floor is varnished and there are curtains to all windows. The room offers a good space for meetings, musical recitals, dance, children's parties and much more. The room has been recently redecorated (May 2020).
Room 3 is an ideal meeting room (6m x 4.4m) with a seating capacity of 12 under current restrictions. The room is carpeted with large curtained windows and is a great space for meetings, lectures and informal gatherings.We have carried out a thorough risk assessment to ensure your visit is as Covid-safe as possible.
Welcome Service
Derbyshire North East will hold a virtual Zoom service to celebrate the formation of this new Circuit and to welcome Revd Mark Carrick. Full details, including how to join this, can be found here: Virtual-Circuit-Service-6-September-2020.pdf
Events
Racial Justice Symposium
3 October
The Southern and Islands Region are offering a Racial Justice Symposium on the 3rdOctober in conjunction with the Connexional Inclusive Church Implementation Team.An interesting, international, panel of speakers and organisers have been arranged for what promises to be a good, and very topical event.You can get all the details, and book, data-mce-h or here: data-mce-h If there are any other queries please feel free to get hold of Adrian Roux ( mailto:rouxa@methodistchurch.org.uk(data-mce-h) )or Katie Deadman ( mailto:deadmank@methodistchurch.org.uk(data-mce-h) )
Training and Learning
Learning Network
We're still delivering training during Covid times, so we have a busy year ahead. We're assuming everything will take place online, and we will release joining details as each event approaches. So please do keep an eye on your District communications if you're interested in joining us. And of course, if you want something more specific, do get in touch and we'll do what we can to help. data-mce-h
Samuel Chadwick Lecture – Cliff College
Friday 16 October
Rev'd Dr George Bailey and myself are proud to announce our third annual Samuel Chadwick Lecture, to be held on Friday 17 October this year. We are privileged to have as our keynote speaker our very own Rev'd Ashley Cooper, Principal of Cliff College and former minister of the thriving and growing Swanbank Methodist Church in Stoke-on-Trent. The theme for the day will be the Holy Spirit and church growth, with a formal response from Cliff PhD student Gareth Higgs whose research is in Methodist churches that are growing. With so much talk of decline we wanted to give space for the good news story of growth to see what may be learned.We do hope you will be able to join us once again. Details are on the flyer here: data-mce-h. This year the event will be held entirely online, with access to the Zoom link provided once you register for the event.Every blessing.Dr Ben Pugh BA (Hons), MA, FHEA, PGCert
Next steps in Evangelism and Growth
Applications invited for the transformational leadership learning community 2021
The transformational leadership learning community is designed to help churches and circuits change and grow in the current season.Following an initial pilot year, we are now invitingapplications to start in March 2021.The learning community is accessible, engaging, and following significant investment from the Connexion, it is free to successful applicants. We believe people have the potential to transform and that we can help by providing the content and support needed to change and grow. The learning community aspires to help teams of leaders develop their leadership and increase their influence.Full details of the learning community can be found data-mce-h and we would be very grateful if you could pass this information on to churches, circuits and districts.
Job Vacancies
Missional Communities Worker
This is a new appointment within the Yorkshire West Methodist District. It represents an exciting opportunity for someone to make a real difference to the growth of the Methodist Church by contributing to the development of a missional community in the city centre of Leeds, and the co-ordination of spiritual and missional communities across the District.We are looking to appoint a Missional Communities Worker to join us to take forward this phase of exploration and innovation by helping develop the Methodist Way of Life and the creation of new missional communities. The post is full-time and will see the post holder working in conjunction with the Leeds Methodist Mission Development Officer and alongside the District's Evangelism and Growth Group.If you have the enthusiasm to work creatively with others in developing missional communities across the District and feel called to exercise a ministry in the City of Leeds, please ask for details.For an ordained Methodist minister, normal conditions apply. For a lay person, the annual salary will be set between £24,000 and £28,000 per annum. Please note the appointment will be for a fixed term period of 3 years in the first instance.For an application pack please contact the Yorkshire West District Office:
mailto:admin@ywmethodist.org.uk(data-mce-h)
Letter of application and completed Application Form to be submitted by12 noon on Sunday, 20th September 2020.
Applications to be emailed to admin@ywmethodist.org.uk or sent to:
Yorkshire West District Office, Touchstone, 4 Easby Road, Bradford, BD7 1QX
Methodist News
Year of Prayer
The Methodist Conference has declared 2020/2021 a year of prayer.Join others across the Methodist Church to pray together every Tuesday (starting on 1 September) from 12.45 to 1.00pm.