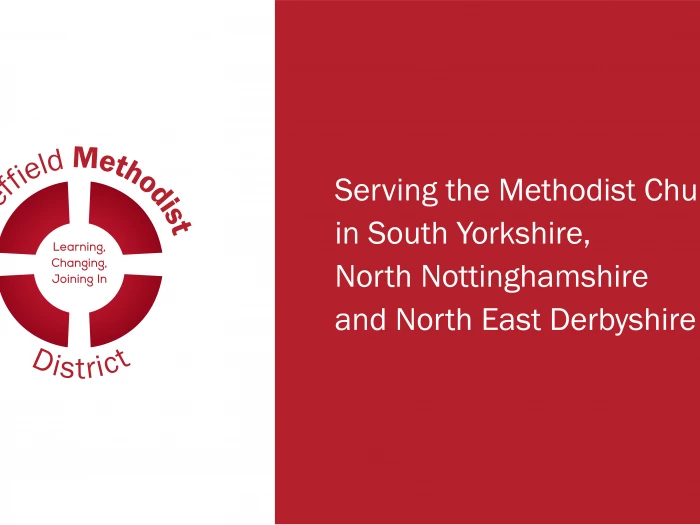 This Week's News
God's planet : our responsibilities
11 September – Greenhill (Sheffield) & Zoom
Thanks to everyone who responded to our survey last week. Book your tickets now at
The global climate crisis will affect all of our communities. What responsibilities does this place on our churches? What can we do as Christians, churches and circuits? What do we contribute to a national conversation?
We would love to be joined by someone from every church in the district, not just synod members, because we can all make a difference.
Speakers include Canon Nick Jowett, Ali Dorey, Gregg Hewitt, Nick Waterfield.
District Safeguarding Update
Taken from the Connexional Safeguarding Bulletin: July 2021:
Webinar: Addressing Bullying through Justice, Dignity and Solidarity
This webinar, the third in a series of webinars looking at different approaches to tackling bullying, looked at the relationship between bullying, discrimination and exclusion. Panellists examined the intersectionality between individual, institutional and structural forms of discrimination and the role each may play in bullying. The importance of creating a supportive environment in which trust and confidence is achieved is critical to ensuring that no one suffers in silence. This webinar presented a range of inter related approaches to tackling bullying, discrimination and exclusion, through a range of options offered by the Methodist strategy for Justice, Dignity and Solidarity.
Watch the Recording here
The recordings for all the webinars in the series are now on the Bullying Webinars (methodist.org.uk) webpage.
As ever, if you have any questions or concerns please give me a call on 07483 362 735 or email me at safeguarding@sheffieldmethodist.org
Many thanks
Alison Hill
District Safeguarding Officer.
GDPR Checklist
Thank you to all the churches and circuits who have returned the Checklist and Processor Record by the July deadline.
There are still quite a few outstanding. If your church is having difficulties with completing this – please do get in touch.
Katrin – District Data Champion
Aurora Youth and Children's Ministry Course
'The Aurora Youth and Children's Ministry Courses are starting in September. Run in partnership between Sheffield Methodist Circuit and Sheffield Diocese, the course is aimed at volunteer youth and children's workers in local Churches across South Yorkshire. Run over 8 Wednesday evening sessions on Zoom and 3 Saturday sessions physically (hopefully...) at Church House in Rotherham, it's a great way to develop your Ministry, meet other Youth and Children's volunteers...and have some fun along the way. Visit www.auroratraining.org.uk for more information.
Job Vacancies
Community Link Worker – Hoyland and Birdwell
Do you feel called to share your Christian faith in a community setting?
Have you got the skills to help a newly-created congregation to look outwards with confidence?
You could be just the person we are seeking. Why not send for details?
The Circuit is seeking to appoint a full-time worker to help engage with local communities, especially those in the Hoyland and Birdwell area.
The salary will be £22,912 per annum for this full-time position.
The initial appointments will be for 3 years and may be extended subject to securing funding.
Some evening and weekend work will be required.
For further information or an application pack,
please email: circuitoffice@btconnect.com
By telephone, please call the Circuit Administrator, Jayne Wragg on 01226 321522 and leave your contact details
Closing date for applications: 12th August 2021
Interview date: 24th August 2021