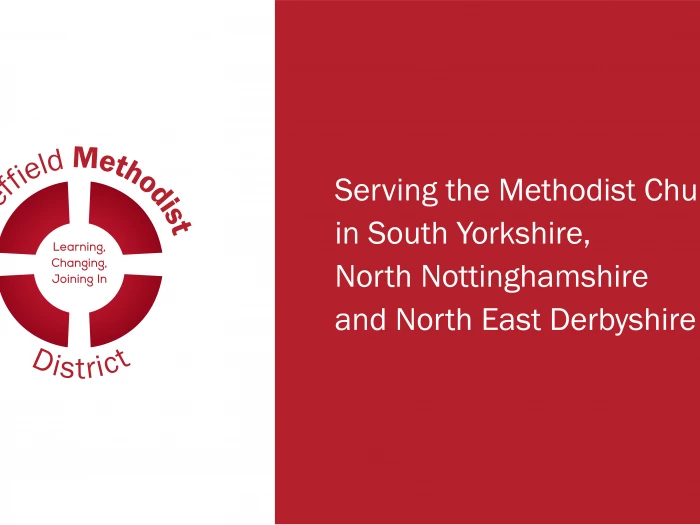 This Week's News
Office News
A reminder that both Katrin and Val continue to work from home. If you call the office number it may take Katrin slightly longer to reach to phone as it is in a different part of her house. Please do leave a message on the answerphone as she will call you back.
GDPR Checklist
Thank you to those churches who have already returned the completed checklist. If any church is having difficulty with this, please get in touch as soon as possible as the deadline to return them to the District Office is the end of July.
There was only one response to the doodle poll to set up another training session which is not enough to make it a viable proposition.
District Safeguarding Update
This week I have a few local issues to bring to your attention.
On Saturday 20th November I will be hosting a District Safeguarding Conference, over Zoom, starting at 9.30am and finishing no later than 12.30pm. The morning will be dedicated to updating you on local, national and Connexional policy regarding Domestic Abuse. Booking details will follow in September but for now please will you save the date. The conference will be open to everyone not just safeguarding officers.
I've noticed on Facebook that people are starting to host more 'off premises' events, for example in the park. There are specific safeguarding requirements for such events and so I have compiled a simple guide to help you through the process – this can be found on the Sheffield Methodist District website on the Safeguarding – Latest News page or by clicking here .
Lastly, I wanted to say thank you to those who have already completed their Safeguarding Audit. If your church or circuit is struggling please let me know – I want this to be a stress-free process.
As ever, if you have any questions or concerns please give me a call on 07483 362 735 or email me at safeguarding@sheffieldmethodist.org
Many thanks
Alison Hill
District Safeguarding Officer.
Hand sanitiser for churches
We've been informed that L'Oreal have kindly donated 30,000 bottles of hand sanitizer via Business in the Community this week. The sanitiser is available to charities, community groups, schools, and other charitable organizations. The only restriction stated by L'Oreal is that it must not be sold on. If you'd like some, please collect from the following address between 10.30 and 12.30 on 27 July: Strata Trading Ltd Car Park, S9 3LQ.
In advance of collection, please email Carolynn.McConnell@bitc.org.uk to let her know the following by 21 July: Name and email address, Charity or community group/school etc., including Charity number if applicable, Quantity required. Could you specify the number of boxes or pallets required? Boxes contain 6 x 400ml bottles of sanitizer. A full pallet contains 1,080 bottles.
An update on pandemic health and safety at Whirlow
Most of you will be aware that, at the time of writing, we anticipate a relaxation of the rules relating to social behaviour and the COVID 19 pandemic.
We welcome the opportunity to be somewhat freer in our operations but also want to manage risk responsibly and to prioritise taking care of those who are vulnerable and / or anxious.
The main change we plan to make is to increase capacities for some events: this is reflected in the booking opportunities listed on the website and ticketing site.
Please continue to book your place for events, including Tuesday communion, and we shall endeavour to let as many people in as is safe.
We ask that you continue to sanitise your hands on arrival, wash them regularly and wear masks indoors, although we anticipate that staff and event leaders will invite you to remove these once you are seated in place. We will decrease the space between seats but invite you to be attentive to others and their desire to keep their distance.
Experience teaches us to be prepared for changes – so please also be ready to be notified of amendments to this approach that will be communicated when you come to site!
Events
Climate crisis – community of practice
Do you believe your church or circuit has a role to play in responding to our climate crisis? Are you bursting with ideas? Or unsure where to start? A lone voice? Or part of a congregation already enthused?
Our damaged and changing climate will affect every neighbourhood and each of our churches. This new community of practice is for anyone across our district who wants to make a difference where they are. We will share ideas, find practical solutions and discover new ways to articulate what is possible.
Our first gathering will be 7:30pm Monday 26 July on Zoom. All are welcome.
Register here to express interest: https://210726climate.eventbrite.co.uk
Exploring Healthcare Chaplaincy
A course for those thinking about volunteering within a pastoral, spiritual and religious healthcare setting, starting on 30 September. The Autumn 2021 course will consist of four half-day sessions of talks and discussion using the Zoom platform.
The course is run by the Network for Pastoral, Spiritual and Religious Care in Health (NPSRCH).
For further information and application details please contact training@network-health.org.uk.
Those who complete the course will receive a Completion Certificate.
APPLICATIONS MUST BE SUBMITTED BY SEPTEMBER 1ST 2021.
The Autumn 2021 cohort is subsidised by NHS England and there is no fee on this occasion.
Full details can be found here.
Living the Wesleyan Way
An online course with Paul W Chilcote
What guidance for life can we find in the spiritual heritage gifted to us by John and Charles Wesley?
This four-week course helps participants recapture the Wesleys' vision of abundant life through an exploration of their theology and spirituality, paying particular attention to the holistic nature of this vision--a "both/and" approach holding faith and life together.
More information can be found here:
Job Vacancies
Learning Lead & Tutor in Evangelism and Missiology
Cliff College
Cliff is now seeking to appoint to the new role of Learning Lead and Tutor in Evangelism & Missiology, which will link the newly formed Evangelism and Mission team with the academic team of the College. This will be a key role at Cliff College but will also have responsibilities within the Methodist Church in terms of research into evangelism and growth and the development of new learning programmes.
Full details can be found on the Vacancies page of our Website: https://www.sheffieldmethodist.org/recruitment/vacancies.html
Other News
Methodist Women in Britain
Last month MWiB gave a short video presentation at the Methodist Conference. This 7-minute video gives just a taste of what MWiB is all about, and is ideal for sharing with your church, MWiB or other group, District Synod, etc. Follow the link to watch the video, and to get access to an extended (40 minute) version which might also be ofinterest:
As you're no doubt aware, Covid restrictions meant the cancellation of our usual Conference Fringe Event, and local restrictions subsequently meant the cancellation of our planned service for the commissioning of Ruth Parrott as MWiB President 2021-23. Instead, we have produced a recorded service, which includes information about Ruth's theme 'Learning Together: Learning Forever', based on SDG 4. You can access the service here :
'A NEW VISION FOR A SUSTAINABLE FUTURE' is a global online event on 13th and 14th August 2021. Organised and led by World President Alison Judd and Rachel Allison, the British Unit Helen Kim Scholar, the event looks at issues of climate change, ecology, and stewardship of creation through worship and bible study, stories, discussion and action points.
For more information and registration, go to:
https://mwib.org.uk/index.php/2021/07/13/a-new-vision-for-a-sustainable-future/
This year's World Federation Day event will take place in Chippenham, Wiltshire, on Saturday 23rd October. 'Just Living: Being Faithful with God's Resources' is a day conference with keynote speaker, worship, discussion, and workshops. Save the date, and look out for more information and booking details in the next mailing (August/September), and on our website and Facebook page.