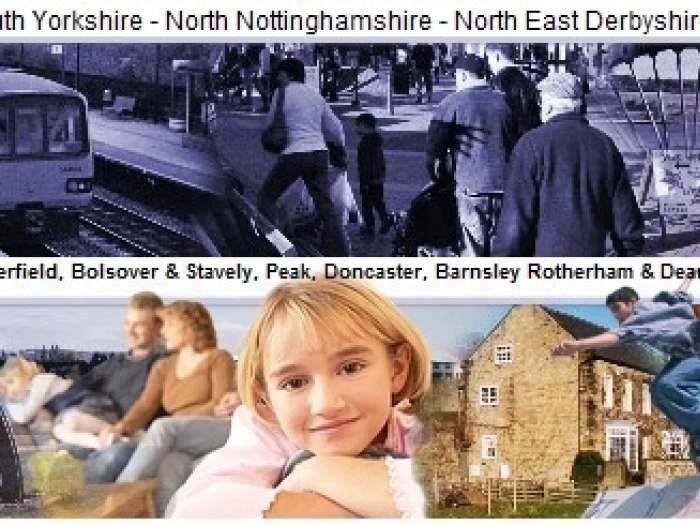 This Week'S News
District Synod
Thank you to all who put in so much work to enable Synod to take place via Zoom on Saturday. Officers and members of committees were elected and their details can be found in the District Directory. As ever, there will be some amendments to the version which has already been shared with Synod members. If you require a printed copy, please get in touch with the District Office.
The District Representatives to the 2021 Methodist Conference were also elected. These are: Revds Margaret Mwailu, Katie Leonowicz and Ben Scrivens, and Katrin Hackett, Gill Daly, Jonathan Buckley and Lynn Peterson.
Sad News
We were sorry to hear of the death of the Revd Keith Burrows, a supernumerary in the Rotherham and Dearne Valley Circuit. Keith had been unwell for some time. Our thoughts and prayers are with his family.
Safeguarding Update
The Safeguarding Policy, Procedures and Guidance for the Methodist Church has been updated.
The version of this document is correct as of Sept 2020. In this edition, text in bold and italics highlight changes made. A table of amendments can be found on page 1 & 2
Major changes include:
1. Following update of the Creating Safer Spaces: Foundation Module references throughout the policy and procedures have been updated to reflect the issue date of material.
2. A new reporting process for serious incidents has been agreed with the Charity Commission.
Model safeguarding policies can be found on page 153.
Correction to last week's item on the Church Big Read
Thank you to those who let me know that the email address given for the free resources was not working. I have been told to use this one: steve@standrewsbookshop.co.uk
Church Items available
St. Johns Methodist Church in Ossett closed earlier this year.
The following items are available if another Church can use them.
For pictures see https://www.aireandcaldercircuit.org.uk/churches/st-johns
Matching Pulpit and Communion Table
Free Standing Communion Rail
Electric Organ – Viscount Domus 832
For further information please contact Rev Mike Jones, michael.jones@methodist.org.uk, 07838 356588
Whirlow Spirituality Centre
A Room of your own
Maybe you're cramped or distracted – or both! – at home? Maybe you need some intentional time out to reflect or pray? Maybe you really want to connect with friends or colleagues in a safe space, while you're being kept apart?
Please contact admin@whirlowspiritualitycentre.org to enquire about booking our summer houses or indoor spaces, which are safe and ready to use
Events
Lay Employees Community of Practice
Tuesday 13 October 10am – 2pm
This meeting will start by looking some practical advice around licenses/copyright and also some of theissues, challenges and opportunities of working online. It will be led by Howard Wilson from the South West region of the Learning Network.
The afternoon will provide achance to meet and share good practice with others in similar roles in small break-out groups.
To book your place and to obtain joining instructions, follow this link:
https://us02web.zoom.us/meeting/register/tZ0udeyoqz4jHNZHQtadYXKleDYHTOXFi9Kf
Don't feel you have to stay for the whole session – we know how valuable your time is!
POSITIVELY RURAL: Creative Discipleship in the light of COVID19
Wednesday 14th October 1:00-2:30pm
The second in a series of online gatherings focusing on rural mission.
We will share good practice, learn from our experience of COVID19 and consider how we move forward positively.
To book your place and obtain joining instructions, follow this link:
https://us02web.zoom.us/meeting/register/tZMrd-GurD0rHdB8APtXQlfl4fpIH331jMOS
Registration closes on Monday 12 October
Regional Webinars
24 September – A Methodist Way of Life:
explore a Methodist Way of Life as a means of developing and deepening spiritual life for individuals and churches with Rev Dr Roger Walton.
https://us02web.zoom.us/meeting/register/tZMrduGorzoqE9AOwE-UzlhgVbH8QA5TIMBd
Bookings close on 18 September
05 November – Hybrid Worship:
explore blended approaches to church life in a Covid19 world and beyond with Rev Sean Adair.
https://us02web.zoom.us/meeting/register/tZMrd-iqpjwiG9VkKuWn9-fvXRQyy3P3oySc
Bookings close on 2 November
27 January 2021 – Transformational Leadership:
introducing six core practices essential for seeing transformation in the local church, with Dr Nigel Pimlott, Learning & Development Officer for East Central Region.
https://us02web.zoom.us/meeting/register/tZYsc-igqjssHNXS-xzmGNXO98x56-AXehtP
Bookings close on 22 January 2021
23 February 2021 – Being an Inclusive Church:
ensuring no-one needs to ask 'Am I not a Methodist too?' with Bevan Powell, Connexional Equality Diversity & Inclusion Adviser.
https://us02web.zoom.us/meeting/register/tZYpd-iqrTkvEtRFRi3MNN1rMwu8WEUrI-HK
Bookings close on 19 February 2021
Training and Learning Opportunities
Samuel Chadwick Lecture – Cliff College
Friday 16 October
Rev'd Dr George Bailey and myself are proud to announce our third annual Samuel Chadwick Lecture, to be held on Friday 17 October this year. We are privileged to have as our keynote speaker our very own Rev'd Ashley Cooper, Principal of Cliff College and former minister of the thriving and growing Swanbank Methodist Church in Stoke-on-Trent. The theme for the day will be the Holy Spirit and church growth, with a formal response from Cliff PhD student Gareth Higgs whose research is in Methodist churches that are growing. With so much talk of decline we wanted to give space for the good news story of growth to see what may be learned.
We do hope you will be able to join us once again. Details are on the flyer here: Samuel Chadwick 2020 Lecture . This year the event will be held entirely online, with access to the Zoom link provided once you register for the event.
Every blessing.
Dr Ben Pugh BA (Hons), MA, FHEA, PGCert
CERTIFICATE IN THEOLOGY and DISCIPLESHIP for MISSION
October 2020 – July 2021
The spirit of the course is to encourage each person to deepen their understanding and love for God and how to live that out.
There will be:
sharing of ideas and experiences, articles and resources to read & books to explore.
speakers telling how their faith has led them into different sorts of mission of word and deed.
monthly assignments, designed to help you on your journey.
Work is not marked. Feedback from other students as well as the course leaders, is given about the ideas presented, and further reading or points that might help you develop your own understanding.
All enquiries to:
Revd Dr John J Vincent
Urban Theology Union,Victoria Hall, Sheffield, S1 7JB
0114 2709907 / office@utusheffield.org.uk
News from Outside Organisations
Music Streaming Service
Wesley Media are a market leading company that specialise in audio and visual solutions. With recent events meaning changes to how a Church service can continue to operate, particularly with the restrictions on singing and the playing of certain instruments, we have developed our services so that we can offer Churches access to our huge catalogue of over 500 hymn accompaniments that can be played where a live organist is not available.
Wesley Media
+44(0)1536 314 929
Saltmine Trust
Through our online isolation resources Saltmine is continuing to create and bring faith-motivated arts into homes and church communities. Our Spoken Word pieces, monologues, audio-dramas and drama workshops for children are available FREE OF CHARGE for everyone during this unprecedented season.
To access these resources, visit: www.saltminetrust.org.uk/isolationresources
Methodist Church News
COVID Update 10 September
The Ministry of Housing, Communities and Local Government last night provided us with further clarification on the Government announcement this week of changes to permitted social interaction which come into place on Monday 14 September in England. We understand that the full regulations will be published later this week and we will update our guidance accordingly.
In summary:
Places of Worship can remain open for services and prayer. As before, the limit on the number of people is determined by the risk assessment with attendees divided into multiple groups of no more than 6 people.
Weddings and funerals are still allowed and maximum numbers remain at 30 with people divided into multiple groups of no more than 6.
Community Halls remain open and activities are allowed as before but within each activity, participants can be in groups that consist of no more than 6 people.
The government has emphasised that venues must be Covid-19 secure and contact details must be left for Test and Trace.