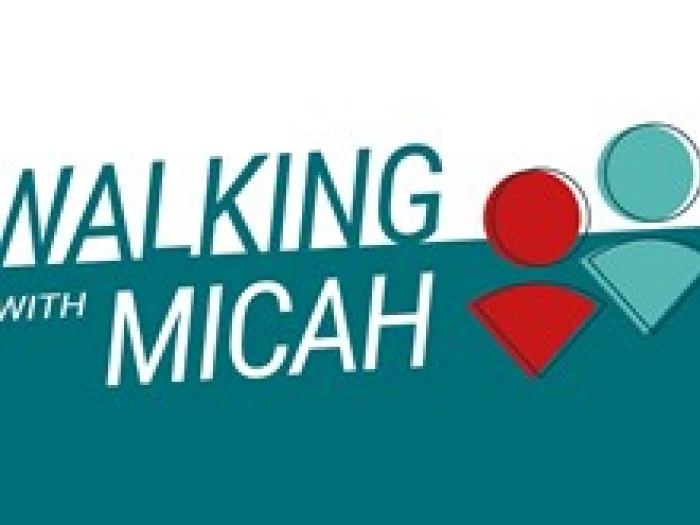 Rachel Lampard, formerly leader of the Joint Public Issues Team, writes about the new Methodist project, Walking with Micah
I have always been stirred by the words of the prophet Micah. When asked how God wanted his people to worship, to respond to God's love, Micah replies:

He has shown you, O mortal, what is good.
And what does the Lord require of you?
To act justly and to love mercy
and to walk humbly with your God.

As Methodists we find this response to God's love through acting justly present in our tradition. John Wesley, one of Methodism's founders, was a vocal opponent of the slave trade. The Tolpuddle Martyrs – many of whom were Methodist lay preachers – were early activists in the trade union movement. A disproportionate number of Methodists have served in Parliament. Sybil Phoenix OBE is one of many community activists and anti-racists. The work of All We Can, Action for Children and MHA speak powerfully of the commitment of Methodists to see justice for all people in God's world.

What does "challenging injustice" look like in your own life? Methodists are involved in responding to needs in our communities or the world, through running debt advice centres, giving to foodbanks, raising money for charities, writing to political prisoners. Sometimes we use our consumer power, through buying fairtrade bananas or avoiding excess plastic wrapping. And through our protesting, writing letters to MPs or community organising we try to change problems at their source.

Justice is present in the bible, in our tradition, often in our lives, and yet we sometimes find it hard to see where it fits in our Church, especially when we disagree.
The Methodist Church has set up – Walking with Micah: Methodist Principles for Social Justice – to explore what it means to be a justice-seeking church and people. Over the next two years, we will listen and learn together, focusing on our principles and priorities for justice. Through this, I hope we can increase our practical ability to seek God's justice, as a Church and in our own Christian lives.

I'm looking forward to a big conversation about justice this year. If you're interested in getting involved visit https://www.methodist.org.uk/walking-with-micah/