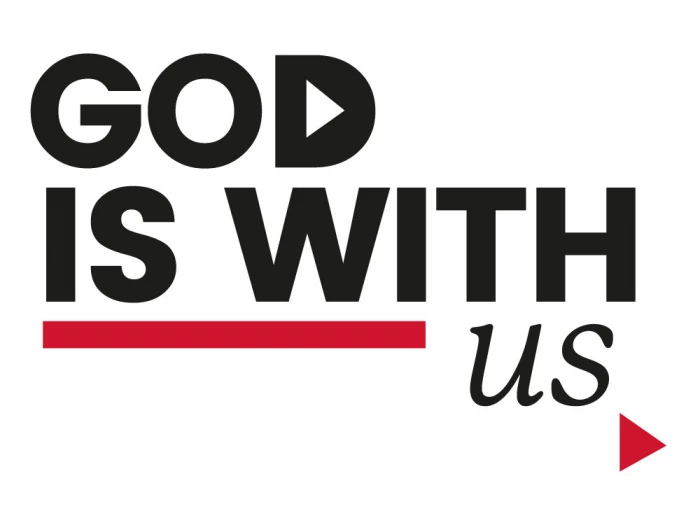 This Christmas we are spreading the message of hope that God is with us.
2020 has been a year like none of us has seen in our lifetimes and during Advent we are reminding everyone that God is with us.
Visit www.findingourhope.co.uk to read and watch inspirational stories from around the world explaining how God has been with us during 2020.
These stories will be shared each day on social media and as a District we will be sharing our stories of how God is with us.
A Christmas advert is also available to watch and share.
If you'd like to take part and support this Christmas campaign visit www.methodist.org.uk/christmas to find out more and download your resources.
If you'd like to share a story of how God is with us please email comms@sheffieldmethodist.org.
Neil Harland's Story
How to know God is with us during a pandemic? Like so many other people my working and personal life has been turned on its head for nine long months now. Having previously spent much of my time travelling out to people, meeting face to face in their places, walking the streets of their neighbourhoods, I now spend nearly every day confined to my study peering at small pixelated faces on a small computer screen. Sometimes it feels that the world I live in and my existence is shrinking, like my unused peripheral vision.
Yes we are blessed by the technologies which have arrived and become widely available in the years and months before the pandemic, which make so much possible, and even give us opportunity to see new and better ways of being. But in the isolation of a world without physical gathering and when so many dreams have been trampled on, it is hard not to lose hope and easy to struggle to know God's presence.
So how do I know God is still with us? It turns out exactly the same as before the pandemic. God continues to send the right person at the right time. When I can see only crashing failure, Howard phones out of the blue to say that the builders have finished work and a seemingly impossible redevelopment is almost complete. When I feel angry I grudgingly join the Connexional online prayer meeting and hear the leader speaking the same words that had been bouncing around my head. When I feel abandoned, Dave, who I haven't spoken with for years, emails to say "I'll lend a hand if you need me".
How do I know God is with us? Because God speaks to me through people like you. Thank you for being for me an agent of God's grace.
Sam Robert's Story
I don't think anyone expected 2020 to be like it has been.
In March, like everyone else our family life was turn on it's head. I was thrown into a world where I became a teacher to my two young children, as well as being their mother, a wife to my husband and continuing to work as Communications Officer for the District. We were isolated from our family and friends, we were separated from our support system and relied upon technology to see people virtually. We were also together as a family unit 24/7 working and learning from home.
In some ways it was a blessing to get that much family time and we made some fantastic memories during lockdown, however there were times where it was just too much to cope with.
My children didn't fully understand what was going on and what Covid-19 was all about. They didn't understand why they couldn't see their friends or their grandparents. They also didn't always understand that sometimes I had to work and I couldn't just always be at there when they shouted.
After three months I reached what I felt was breaking point and I prayed for help as I didn't want to let my family or my colleagues down by not being able to support them and fulfil my roles.
The children's childminder then said she had space for my children to return if I wanted to send them. This meant they could return to a bit of normality, they could play with some of their friends and I could have some time to get my work done. This meant that when I did have them at home I could spend more quality time with them.
This was hard as I had to let go of them and let someone else look after them. As a mother my instinct was to protect them from the virus and keep them close and I also didn't want them to think they were being sent away. It ended up being the best thing for all of us. They looked forward to spending a few hours a week at the childminders and I enjoyed having the space to work without feeling guilty.
Lockdown has affected everyone in different ways and our mental health is more fragile than you realise. God is with us. If you pray and ask for help he will respond, you just have to listen for the answer and accept the help that is offered.