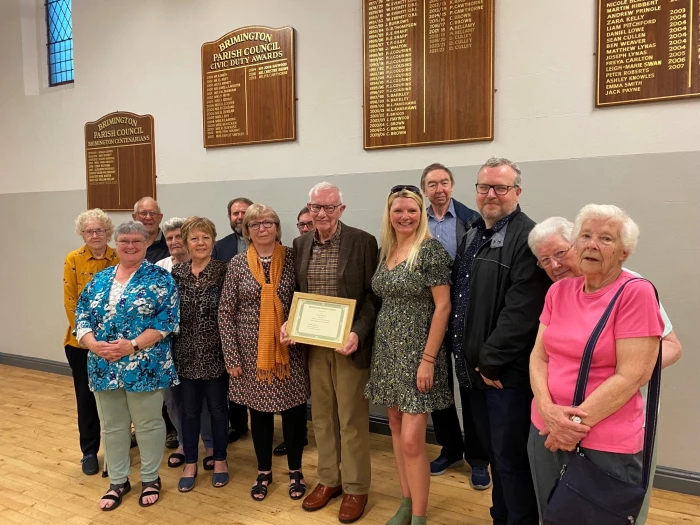 Congratulations to David Slater, Senior Steward at Mount Tabor, New Brimington Methodist Church, Chesterfield upon the presentation of a Civic Duty Award for his services to the community and his work at Mount Tabor.
The award is presented once a year to someone who is deemed to have serviced the local community in long, loyal and dedicated service.
David has worshiped at Mount Tabor for most of his life. He started producing the Church Newsletter in 1957 and is still doing this at the present time. Over the years he has run Sunday School, Junior Club and the Youth Club and any many other activities. He has been the Senior Steward for many years and has fulfilled these duties in a positive and worshipful way.
We are delighted David's service has been recognised and we thank God for all he has done and will continue to do.