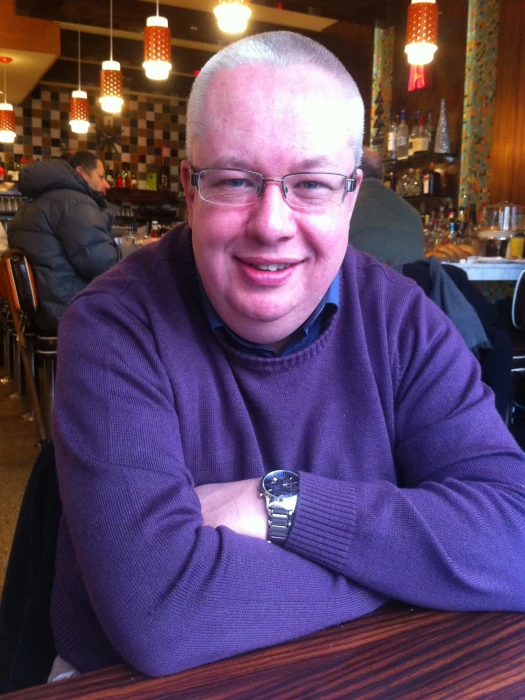 Deputy Chair – Revd. Sean Adair
Sean serves the Sheffield District as the Deputy Chair which includes acting as supervisor to a number of superintendent colleagues, sharing in the District Leadership Team, the Synod Planning Group, the Superintendent's Gathering, and the Probationers' Panel.
Sean is the Superintendent Minister of the sixteen present Methodist Churches in the newly created Derbyshire North East Circuit. As well as being the overall leader for the Methodist Church's life and work in that part of the country, he has particular responsibility for both Bolsover and Duckmanton. He also shares responsibility for Central (on Saltergate in Chesterfield) and continues to support the churches in Barlborough and Clowne.
With a passion for discipleship, Sean loves to invest in life-long learning and nurturing others in ministry. Before coming to work in this part of the country, Sean worked previously as Acting Director and Director of Vocational Learning at the York Institute for Community Theology at York St. John University where he had the responsibility for lay and ordained formation in ministry. He served the Methodist Church in Britain on the Rotherham & Dearne Valley Circuit for sixteen years. Before that, he served in the Methodist Church in Ireland in rural West Tyrone after training at Edgehill College in Belfast.
He holds a Bachelor of Divinity, a Postgraduate Diploma in Consultancy, Mission & Ministry, a Postgraduate Certificate in Theology & Ministry, and most recently, a Master of Arts in Mission. One day he wants to do a doctorate but that may be further down the road.
Sean lives in Bolsover with his wife Alison who is an Executive Head Teacher in the Diocese of Sheffield Academy Trust, working in Wickersley and Rossington. Their two daughters and son-in-law live near them in the area and he is excited to soon become a grandfather in early 2021. Outside of ministry Sean has a love of cinema-going (when we could go to the cinema), reading and walking.
He has now served on the Sheffield District for 22years and enjoys ministry in this part of the country.
You can contact Sean via email revsean@btinternet.com or by phone on 01246 823 180