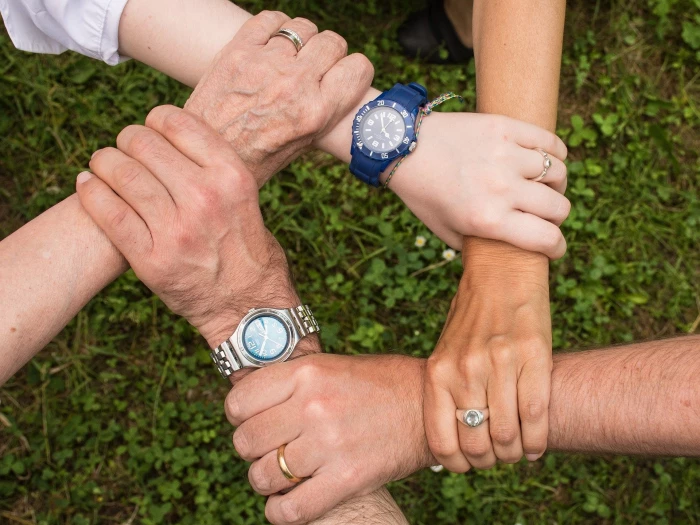 Responding well
There are many situations about which a member of the Church may have concerns, or be made aware of concerns, regarding a child or adult. Such a person must consult the minister, church or circuit safeguarding officer and DSO within one working day. The only exception to the above is if one of them is the subject of the concerns. If that is the case, then they will be excluded. Under no circumstances, should the person who is the subject of the allegations be informed until after the allegations have been discussed and agreement reached with the statutory authorities. Further action will be decided in discussion and agreement with the statutory agencies.
General Data Protection Regulation (GDPR) requires that privacy notices are supplied to those about whom information is received by the Church. This includes direct disclosures from the parties involved and third party reports about others.
Sample privacy notices may be found in the Methodist Church website.
There is provision for the processing of data for safeguarding purposes without consent under Schedule 1, Part 2 of the Data Protection Act 2018.
The document Safeguarding Policy, Procedures and Guidance for the Methodist Church in Britain has a whole section dedicated to responding well.
Starting at page 27 you will find information on:
Listening to those who raise concerns
Emergency Situations
Assessment of Risk
Referring to Statutory Agencies
Pages 32 & 33 you will find flow charts which outline how to respond concerns about a child and how to respond to an adult of makes a disclosure of abuse.
Starting at page 39 there is a section entitle Principles and Procedures for providing Support, which includes:
Helping recovery and responding well
Disagreement
Caring for the congregation

Pages 49 to 52 focus specifically on Domestic Abuse and include:
The Domestic Abuse Policy Statement
How to respond well
A flow chart of how to respond to a disclosure of Domestic Abuse.
When do you have to inform the DSO and the local minister?
Remember to inform the DSO as soon as possible, and within 24 hours at most, that you have made a referral and record the information.
Some examples:
a) An adult member or child has been or is being abused or mistreated by someone connected with the church, such as a member of staff, volunteer or charity trustee.
b) Someone has been abused or mistreated and this is connected with the activities of the church.
c) Allegations have been made that such an incident may have happened, regardless of when the alleged abuse or mistreatment took place.
d) There are grounds to suspect that such an incident may have occurred.
e) There is a current allegation of abuse against a child or adult.
f) Someone in a local church has been suspended or dismissed from work or investigated or arrested for allegations of abuse against children or adults.
g) One or more children or adults are considered to be at risk of harm.
h) A member or regular attendee is known to have been convicted of sexual offences against children or adults, is currently or has been subject to investigation for an offence against a child or adult in the past year or there have been investigations or convictions for domestic violence.
Recording
When making records the following practice should be followed:
Wherever possible, take notes during any conversation (or immediately after if more appropriate).
Ask consent to make notes, taking age and understanding into account.
Explain why you want to take notes, and that they can have access to the information they have shared with you.
Include:
1)who was involved: including any actual or potential witnesses
2)what happened: facts not opinions. Where possible exact quotations of what was said,
identified by quotation marks, are helpful, particularly when recording something that has been said of significance.
3)where it happened: Record specific details of the location and context.
4)when it happened: Be specific about the timing and frequency of the situation, where possible.
5)how it happened: Describe how actions were carried out including the nature and level of any
force used, the period over which the behaviour was experienced.
6)the context in which it took place: Note any connections between the parties, particularly where the connection resulted in a power differential between one party and another.
7)the impact on any party: If the survivor or other party shares how they felt about what
happened, record this information.
Keep a log of all actions you have taken and details of referrals to statutory agencies.
Make sure your notes are legible, clear, concise, relevant, through and jargon free.
Use the person's own words and phrases. Do not attempt to sanitise language or improve
grammar.
Ensure the notes are up to date, signed, dated and timed.
Ask the person to review the notes and confirm that they are accurate.
Pass records to the DSO as soon as possible but at the latest by noon of the next day.