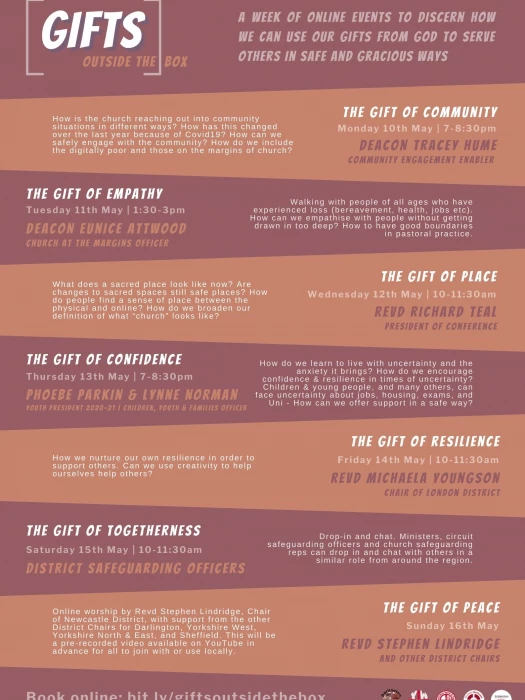 Gifts outside the Box
10-16 May
This was a week of online events to discern how we can use our gifts from God to serve others in safe and gracious ways.
It was organised by the Yorkshire North and East, Yorkshire West, Sheffield, Darlington, and Newcastle Districts.
All the session were recorded and you can find the videos and other resources here.