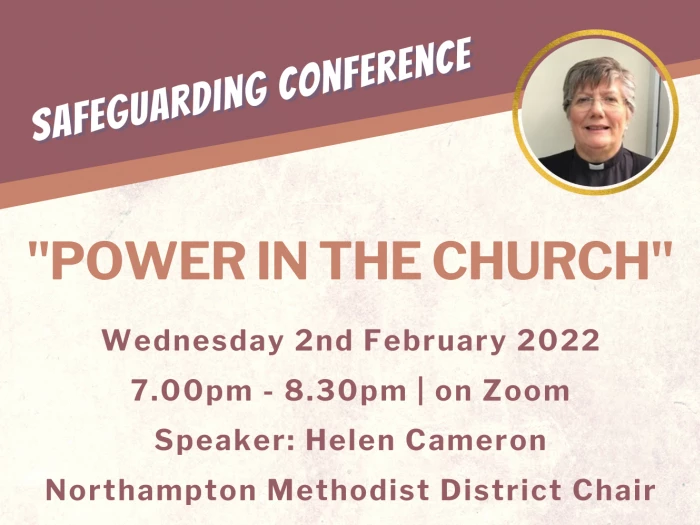 2022 Safeguarding Conference
Wednesday 2nd February 2022 – 7.00pm-8.30pm
Revd Helen Cameron, Chair of the Northampton Methodist District leads our session on Power in the church
The theme chosen for the Regional Safeguarding Conference this year is based on the Theology of Safeguarding Report that was received by Methodist Conference 2021.
The second session has the title of "Power in the Church".
It is hoped this session will draw out some of the challenges of looking at who holds power, when this needs to be challenged, and how we can recognise harmful power in relationships and our church life and ministry.
The Theology of Safeguarding Report will be a starting point for the presentation. The full report can be found at www.methodist.org.uk/media/21753/conf-2021-27-the-theology-of-safeguarding.pdf
Book your place here: https://220202powerinthechurch.eventbrite.co.uk
Registration closes on 24 January