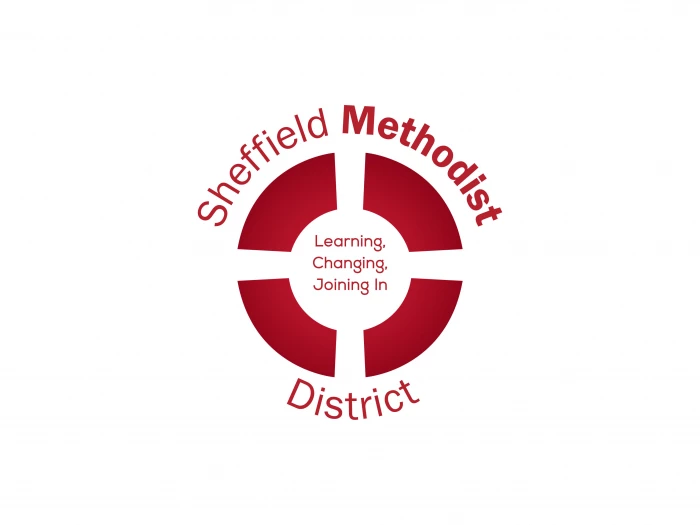 This Week's News
District Safeguarding Update
Understanding Online Platforms for Church Safeguarding
Elliot Crippen, Digital Communications Enabler for Yorkshire North and East Methodist District has produced a YouTube presentation, to help people learn more about the online platforms that churches may be using.
To watch the presentation: Understanding online platforms for church safeguarding – Session by Elliot Crippen – YouTube
Handforth Parish Council – governance lessons from a viral hit!
A clip of a Handforth Parish Council meeting featuring insults and members being kicked out was watched by millions earlier this year. Farrer & Co (an independent law firm based in London) have produced...
'...a light-hearted but none the less pertinent look at governance lessons in light of the viral streaming of the meeting of Handforth Parish Council and the ejection of its Chair by Jackie Weaver.'
To read the article: Handforth Parish Council: governance lessons from a viral hit
As ever, if you have any questions or concerns please give me a call on 07483 362 735 or email me at safeguarding@sheffieldmethodist.org.
Please note that from Monday 15th to Sunday 21st March I will be on Annual leave. Katy Spencer Madden (District Safeguarding Officer for Yorkshire North & East) will be covering for me and con be contacted by either phoning: 07596 515021 or emailing: safeguarding@yorkshirenemethodist.org.uk
Many thanks
Alison Hill
District Safeguarding Officer
Stop Hate UK
Nick Waterfield (Pioneer Ministry worker in Parsons Cross) is planning six 10k runs in a week at the end of April. This is partly to "celebrate" turning 60. He is using this to raise funds for Stop Hate UK (a charity that supports people reporting hate crime in UK). So far the #60kAt60 challenge has raised £370 towards the target of £500.
If you would like to support and encourage him you can do so via the Just Giving Page here: https://www.justgiving.com/fundraising/nick-waterfield3
Looking for retirement accommodation?
Shrewsbury Hospital is a registered charity providing independent living accommodation for the elderly with on site wardens. There is a community hall where a number of social activities occur throughout the week and a chapel with regular Sunday worship.
The Hospital originated with a bequest in the will of Gilbert Talbot the 7th Earl of Shrewsbury in 1616. The present Hospital dates from 1823 and stands in spacious gardens on Norfolk Road opposite the Cholera Park and Clay Woods.
They currently have several vacancies. See the flyer for more information including how to apply: Shrewsbury Hospital
Saltmine Trust
Saltmine Trust are re-telling the powerful Easter story through three creative digital performances for churches throughout the UK and beyond. The story of Jesus is one that ripples through civilisation, transforming cities and changing lives. This year, journey through the story of Easter from Good Friday to Resurrection Sunday with Saltmine's three new resources specifically created for Easter services and events. These can be accessed by giving a donation either for all three as an 'Easter Bundle' or for an individual video.
'In The Breaking'
This is a monologue from Mary Magdalene focussing on the suffering and loss of the crucifixion. This is ideal for use within a Good Friday service.
'He's Alive'
An Easter Sunday monologue from the disciple John who is reeling from the impact of Jesus truly being 'the Resurrection and the Life.' This serves as a reminder and encouragement of the transforming power of eternal life, ideal for an Easter Sunday service.
'Jerusalem Live'
An all-age sketch for children and families, re-living the Easter story in a fun and inclusive way. In this 'news room' style sketch, meet the clumsy tomb guards, the frantic disciples and the first eye-witness to the resurrection. Perfect content for your Sunday School or Family Service.
If you would like to find out more please visit: www.saltminetrust.org.uk/easter2021
Events
Dismantling Whiteness conference
Saturday 17th April 2021, 10.30-4
This conference, hosted by the Oxford Centre for Religion and Culture, will lead to a special issue of Practical Theology in 2021. It will be the first of its kind in the UK as they begin the vital work of examining the implications of White Studies for Theology.
More information including how to register can be found on the poster here: Dismantling Whiteness
Holy Week And Easter 2021 at Whirlow Spirituality Centre
We approach Holy Week and Easter 2021 (29 March – 4 April) with awe, caution, trepidation and a profound hope.
If you would like to join us, or use our resources, we would be delighted!
There will be:
Holy Monday Day of Retreat
Drop-in between 12 noon and 2pm Holy Tuesday to Holy Saturday – please book!
Evening Reflections Holy Tuesday to Good Friday
Easter Day sunrise service
Easter Evening Space to Reflect
Visit our website for more details including how to book: Holy Week and Easter
Training and Learning Opportunities
Zoom Hosting
Wednesday 24 March – 10am
There has been a positive response to the suggestion of offering some support and training on hosting via Zoom. The first session will be on Wednesday 24 March at 10am. Here is the link to register: https://us02web.zoom.us/meeting/register/tZEvde6vpjIsHdOibog8tJ4heV4etQyzrsz0.
There is space on the registration form for specific questions you would like to see covered.
Numbers may be limited to allow for maximum participation.
Ideas Exchange for anybody involved in ministry with 11-25 year olds
Thursday 15 April, 10.30-12.00
This gathering for Youth Workers, and others involved in ministry with young people, will be a chance to share challenges and reflections, resources and ideas. Members of the Connexional team will also be present to share initiatives and suggestions. The gathering will use the four areas of 'Our Calling' to look at ideas for worship, learning and caring, service, and evangelism with young people. The time will be interactive, with a chance for conversation, sharing and some activities. This will be a brilliant opportunity to meet others in roles similar to your own and pool ideas and perspectives. We'd love to see you there!
Register here: https://zoom.us/meeting/register/tJUqdu-sqDovGtTYdsgOWHAZSXA0gOVTOld-
Bible Month
Bible Month will soon be here! This year we will be focussing on the Gospel of Mark, which is also the Gospel we are following in the lectionary. With this is mind the Learning Network have created a year-long worth of opportunities to engage with Mark.
To find out more are about Bible Month and the resources available visit the Methodist Church website:
https://www.methodist.org.uk/our-faith/the-bible/bible-month/
To find out more about events and how to book onto them visit:
https://www.methodist.org.uk/media/20645/bible-month-2021-ln-menu-v4.pdf
Online Safety Webinar
17 June from 10am via Zoom
This will be led by Karl Hopwood. Karl is an independent online safety expert, sitting on several advisory boards and councils. He works across Europe developing & promoting safer online behaviours.
More details including how to register can be found on the flyer here: Online Safety
Job Vacancies and Volunteer Opportunities
Supervision Reference Group
There is currently a volunteer vacancy on the Supervision Reference Group (SRG). All the details can be found by clicking here to view the role description. If you are interested do take a look and if you know someone who might be right for the role then please do pass on the details.
The closing date is 10 April 2021.
News from Other Organisations
Thought for the Week
This week the Rural Action Derbyshire invite you to hear from Revd Carollyn McDonald. Thought for the Week 12 March