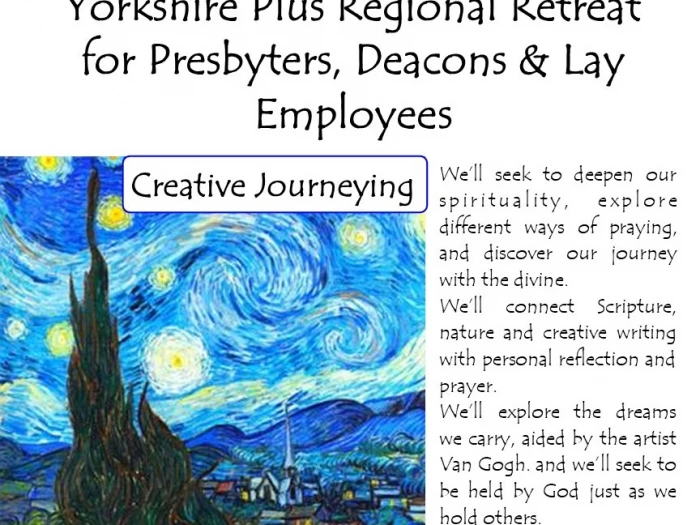 Yorkshire Plus Regional Retreat for Presbyters, Deacons & Lay Employees
Creative Journeying
14-16 November 2023
Led by Donna Worthington.
We'll seek to deepen our spirituality, explore different ways of praying, and discover our journey with the divine.
We'll connect Scripture, nature and creative writing with personal reflection and prayer.
We'll explore the dreams we carry, aided by the artist Van Gogh. and we'll seek to be held by God just as we hold others.
To book online via EventBrite for viability
Donna is an experienced retreat giver trained in Ignatian spiritual direction, labyrinth walking and storytelling. She studied Theology at Cambridge, and completed an MPhil at Manchester University. She has written several plays, two of which explored the Lindisfarne Gospels, and Christian contemplative prayer. She has led retreats and workshops examining the Gospels through theatre, dream-prayer and dance-prayer.