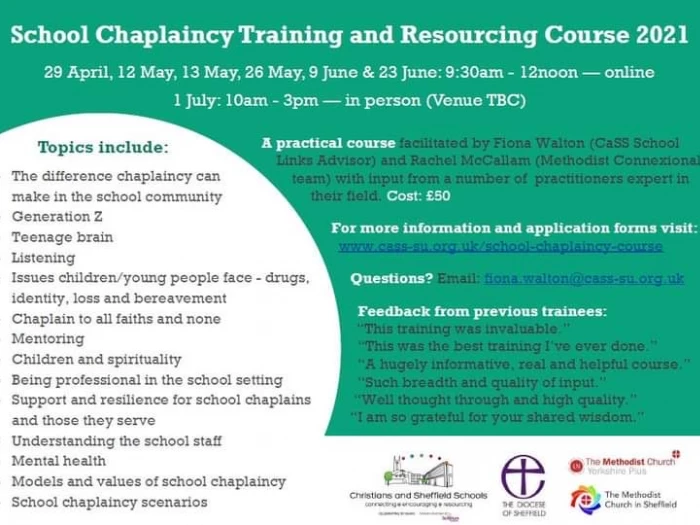 Christians & Sheffield Schools, The Diocese of Sheffield and The Methodist Church run a training course for those interested in school chaplaincy. The programme will include: understanding chaplaincy; school expectations and boundaries; children & spirituality (SMSC); characteristics of Generation Z; chaplaincy in a multi-faith setting; safeguarding; mental health; loss and bereavement and identity matters.

The course will run online on 29th April, 12th May, 13th May, 26th May, 9th June & 23rd June from 9:30am -12noon and (hopefully)will meet in person on 1st July , from 10am – 3pm .

Hosted by Fiona Walton & Rachel McCallam with many guest expert voices contributing.

Cost is £50 and booking is essential.
Full details can be found on the image to the right.