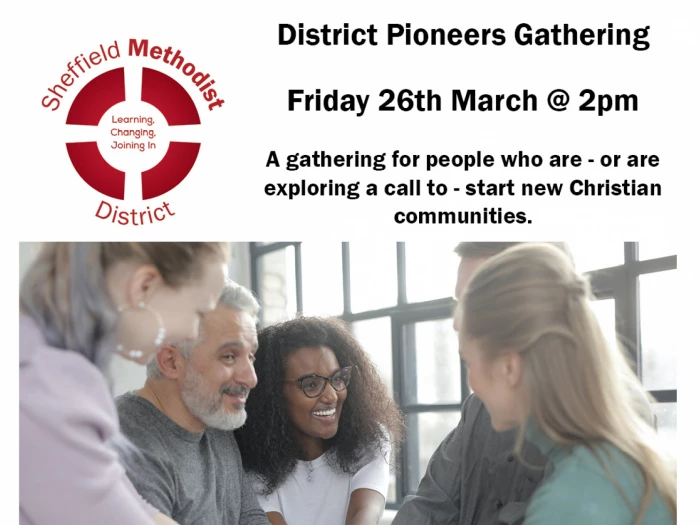 District pioneers gathering
A gathering for people who are – or are exploring a call to – start new Christian communities. Experienced pioneers and those tentatively exploring a vague itch to start something new equally welcome! Contact Neil Harland mission@sheffieldmethodist.org for further information or an invitation to our next gathering.
At our first gathering on 26 March we shared stories, the often surprising people in whom we find support and encouragement, and the frustrations of breaking new ground. We were thankful for increasing enthusiasm for pioneering mission across our churches and specialist training available from Cliff College and Methodist Pioneer Pathway. We resolved to meet again in the summer and to continue to extend an invitation to any who may wish to join us.