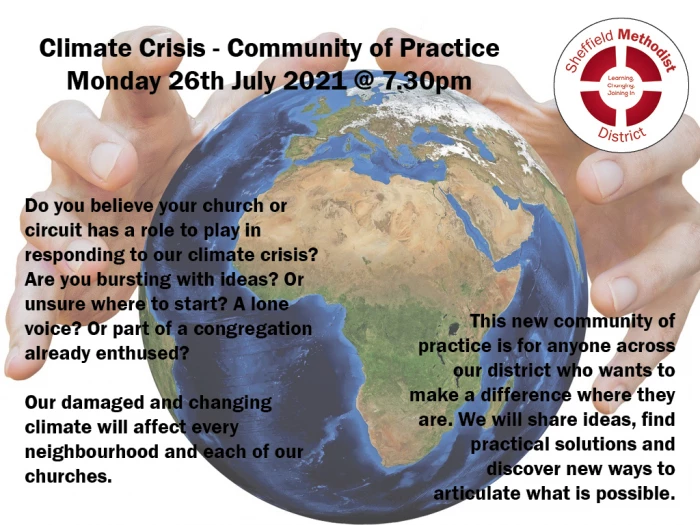 Climate crisis – community of practice
Do you believe your church or circuit has a role to play in
responding to our climate crisis?Are you bursting with ideas? Or unsure where
to start?A lone voice? Or part of a congregation already enthused?
Our damaged and changing climate will affect everyneighbourhood and each of our churches. This new community of practice is foranyone across our district who wants to make a difference where they are.
Wewill share ideas, find practical solutions and discover new ways to articulate
what is possible.
Our first gathering
will be 7:30pm Monday 26 July on Zoom.
All are welcome.
Register here https://210726climate.eventbrite.co.uk