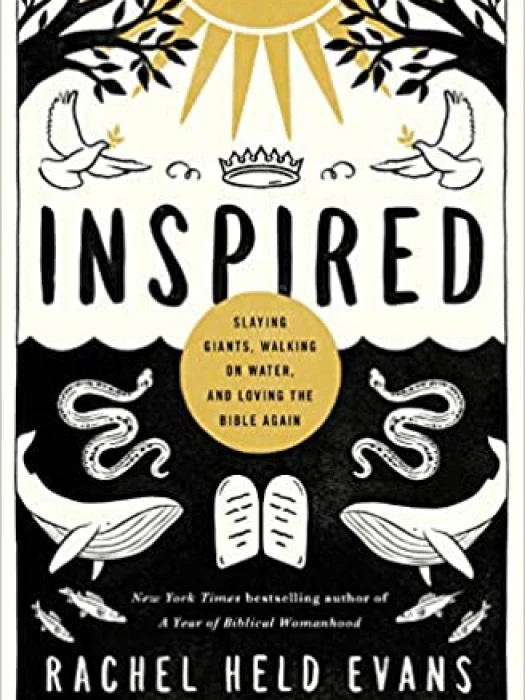 Inspired: Slaying Giants, Walking on water and loving the Bible again by Rachel Held Evans.
If the Bible isn't a science book or an instruction manual, then what is it? What do people mean when they say the Bible is inspired? When Rachel Held Evans found herself asking these questions, she began a quest to better understand what the Bible is and how it is meant to be read. What she discovered changed her and it will change you too.
Drawing on the best in recent scholarship and using her well-honed literary expertise, Evans examines some of our favorite Bible stories and possible interpretations, retelling them through memoir, original poetry, short stories, soliloquies, and even a short screenplay. She explores contradictions and questions from her own experiences with the Bible, such as:
If God is the hero of the story, why did he behave like a villain? If the Bible was supposed to explain the mysteries of life, why does it leave the reader with so many questions? If the Bible has given voice to the oppressed, why is it also used as justification by their oppressors?
Undaunted by the Bible's most difficult passages, Evans wrestles through the process of doubting, imagining, and debating Scripture's mysteries. The Bible, she discovers, is not a static work but a living, breathing, captivating, and confounding book that is able to equip us to join God's loving and redemptive work in the world.
Price: £ 10.99 / around £9 second hand
Rachel Held Evans (1981-2019) was an American Christian columnist, blogger and writer.