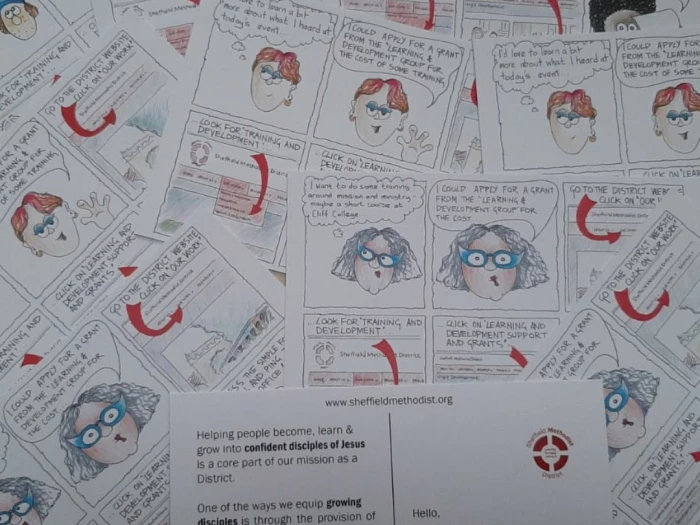 Learning & Development Grant Application
Helping people become, learn and grow into confident disciples of Jesus is a core part of our mission as a district. One of the ways we equip growing disciples is through provision of grants to access learning and development opportunities.
Learning and development funding can cover such things as resources for house groups or study groups; expenses for speakers from other parts of the country; costs of joining a workshop, course or activity or contributions to extended periods of study.
Please read the Terms of Reference before filling in the form below. Please note that all applications must have a letter of support from their minister or group leader.
If you have any questions or difficulites with this form, contact the District Office (admin@sheffieldmethodist.org)
The Sheffield District cares about your privacy and your trust is important to us. The Methodist Church Privacy Notice explains how Local Churches, Circuits and Districts collect, use and protect your personal information. It also provides information about your rights and who to contact if you have any questions about how we use your information. Our full privacy notice can be found online at https://www.tmcp.org.uk/about/data-protection/managing-trustees-privacy-notice.
If you have any questions about how the Sheffield District manages your data, please contact the District Office.