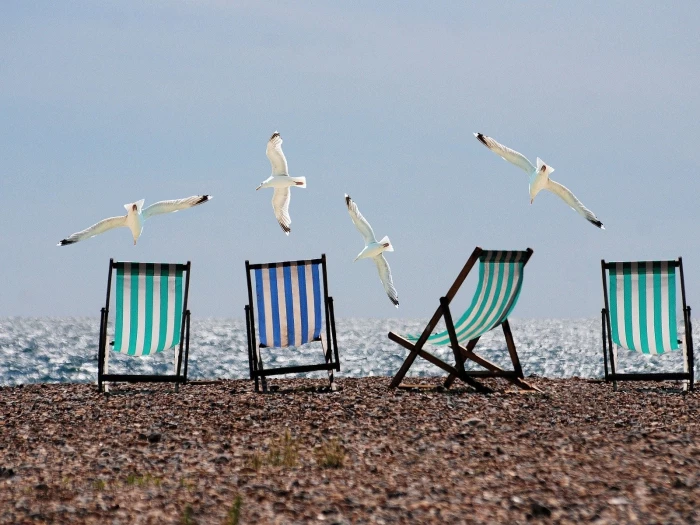 Dear friends
I've just returned from my summer holiday and although we weren't able to go on the holiday we had originally planned, it has still been good to get away, not least perhaps, because for some time earlier in the year, many of us were thinking that anything other than "holidays at home" would not be possible at all.
So, being able to get away, albeit to somewhere not far from home, has been a great gift, enabling us to spend more focussed time together as a family, take walks and runs together, eat out together, play board games together and sit in companionable silence together as we read or did crosswords or cross stitch. As the lockdown has perhaps reminded us, the simple things in life can bring great joy and are all God-given gifts to us!
This last couple of weeks has reminded me of the importance of the rhythm of work and rest. It's a pattern that God established at creation and it's a way of living that was encouraged in the Israelite people through the commandments. But it's also an invitation that remains open to us as we are reminded in Hebrews 4 – "A Sabbath rest still remains for the people of God Let us therefore make every effort to enter that rest."
But of course, living in God's intended rhythm is about much more than just honouring a Sabbath each week, or taking a holiday every now and again. It's about ordering the whole of our lives in a way that honours God's rhythms of work and rest, fruitfulness and dormancy, giving and receiving, being and doing, activism and surrender! Remember those words in Ecclesiastes – "To everything there is a season and a time for every purpose under heaven!"
The concept of Sabbath encourages us to recognise our physical body's need for rest, our spirit's need for refreshment and our soul's need to delight in God. All of that involves us in being willing to accept the limits of our humanity! Even though we may not like to admit it at times, there are limits to our energy physically, emotionally, mentally and spiritually. We cannot be all things to all people, we cannot be in two places at once, we cannot last long without sufficient sleep. Only God can achieve all of those things and we are not God!
Most of us know all of this, but so often we don't actually live as if we believe it. We don't want to acknowledge our own limitations and prefer to believe that we are somehow indispensable and that no one could manage without us even for one day. We put tasks and responsibilities ahead of the many other glorious things that God has placed in the world for us to enjoy and we carry on digging deeper in order to get more done!
It may well be that this period of lockdown has given you the opportunity to slow down a little. I appreciate that is certainly not everyone's experience! For some it has been incredibly pressured and stressful as you have juggled working from home with home schooling or known the demands of long shifts as key workers without all the usual support from family and friends who have needed to keep their distance. But for some, time has felt more plentiful because of the reduction in the number of places to be and people to see!
So, what have you learnt in this time? What simple things have you rediscovered that bring you joy and refresh your spirit? What experiences have reminded you of the need for balance in all areas of life? How will you ensure that these discoveries and experiences are not lost as life tends to get more busy and cluttered again as lockdown is eased?
God's creative rhythms are meant for our flourishing, they are not meant to be a millstone around our necks. Remember, "The Sabbath was made for us humans, not us humans for the Sabbath." So, we are not called to be rigid and legalistic about all of this, but we are called to relax into the patterns that God has designed for our benefit.
Whilst accepting that God often calls us to move beyond our comfort zones in order to develop our abilities and stretch our thinking, lets hold that in tension with the peace that comes when we accept the reality of our limitations rather than always pushing beyond our limits and the joy that we can know as we simply delight in all that God has provided for us.
When we are accepting and gentle with ourselves then we are better able to offer others that same grace and acceptance. Let's remember that we are the created and not the Creator, so whilst there is much for us to do, God created us as human "beings" to delight in him, to be in relationship with him – let's make sure we have the time to enjoy that relationship and simply relish "being" the people we were created to be.
Every blessing
Gill Newton, District Chair